Being an ardent Tintin fan, the Herge Museum had been on my bucket list for a long, long time. Naturally, when I was planning my Belgium travel itinerary, it was a must-see on my list.
The Herge museum is a modern, state-of-the-art museum that showcases the life and work of the multi-talented artist, illustrator, and storyteller, Hergé.
If comics have ever fascinated you as a child, 'Tintin' is likely to be a familiar name. It is a rare breed of comics that children and adults both love in equal abundance.
The first Tintin book that I ever laid my hands upon was "Tintin In America". It happened by chance.
Since then, I didn't rest until I had exhausted all the volumes! And afterward, I've lost count of the number of times I've re-read them, time and again.
How To Reach
The Herge museum is situated in Louvain-la-Neuve, a beautiful little town 19 miles from Brussels, that not many people are aware of.
You can drive down from Brussels or take the train like we did. Trains depart from the Bruxelles Midi station and you can simply use Google Maps to find which train to take, depending upon when you're departing.
You might need to change lines in between as there are possibly no direct trains to Louvain-la-Neuve, but it's pretty easy. You should reach the museum in about an hour from the Bruxelles Midi station.
Quick Tip:

Belgian Rail

offers a 50% discount on train tickets for outward and return journeys between 7 pm on Friday and Sunday. Applicable to any destination in Belgium. You can buy tickets online or at the station.
The Herge Museum
The Herge museum is a short walk away from the train station. You'll be walking through a market square that not only has a flea market but also a nice mall and cute boutiques. You will then arrive at a quiet garden path, that will lead you to the museum entrance.
Tickets can be purchased at the reception for €9.50 that includes a free audio guide. You can leave your belongings in a secure locker. And then, get ready to immerse yourself in an interactive tour unlike any you've ever seen before!
Quick Tip: If you are looking to buy Tintin dolls or souvenirs based on any of the other characters, you'll find them to be the cheapest at the Herge museum souvenir shop.
Fun Fact: Did you know the name, Hergé, is a clever play on his real name, that the artist himself had created? His real name was Georges Remi and he created his pen name by simply reversing the initials R.G. (Ar-Gee is how it is pronounced)
I'll let the pictures do the talking here because the essence of the museum tour would be totally wasted if I try and explain it in writing. It's something you need to experience for yourself!
Hergé worked as an illustrator for advertisements for a while before chancing upon his most successful work, Tintin. These are some of the original posters that he had created.
There are more than 80 original plates, over 800 photos, documents, and objects on display at the Herge museum. The visuals and the audio commentary put together will give you a feel of how complicated a comic-book creation-process is. The efforts put into the conceptualization and implementation of each fragment of a comic strip is mind-blowing!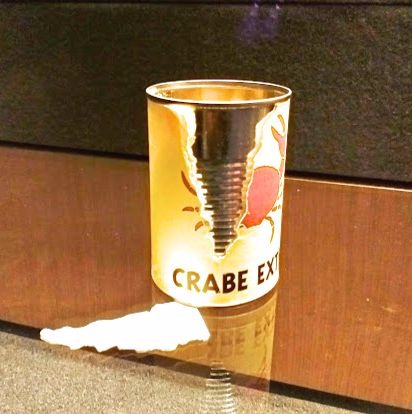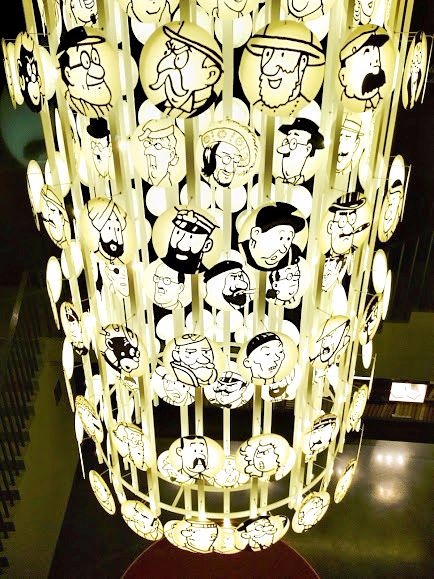 Final Thoughts
The Herge Museum is a one-of-a-kind experience that will redefine your idea of a museum. I can tell you this is nothing like anything you have seen.
For Tintin fans, this experience will be nothing short of amazing! So, if you're planning a trip to Belgium, don't miss the Herge Museum in Louvain-la-Neuve.