On our recent trip to Brussels, we stayed at the Hello Hostel in Koekelberg. While planning the trip a few months ago, we were looking for a place that's affordable, comfortable, and has a good location. These are pretty much the main criteria for us when it comes to selecting hotels. Luckily for us, Hello Hostel Brussels scored high on all of them.
READ MORE:
Why Hello Hostel Brussels?
This was our very first experience of staying at a hostel. So honestly, we were a bit unsure of what to expect. We chanced upon Hello Hostel Brussels on Booking.com and it had some amazing reviews there. It had a rating of 7.7 out of 10 based on 827 reviews.
Quite unlike a usual hostel, Hello Hostel Brussels had options for booking a double room (preferable for couples and small families). They also have twin rooms, female dormitories with 4 and 6 beds, and mixed dormitories with 4 and 6 beds.
The only con, if I had to mention one, is that they didn't have attached bathrooms. The bathrooms are all shared ones. However, it seemed like a decent value for money. We booked a double room for 3 nights at $60 per night which included free breakfast too!
READ MORE: A Guide to The Herge Museum, Belgium
Highlights Of Our Stay
It was only when we landed at Hello Hostel Brussels did we realize the gem we'd discovered.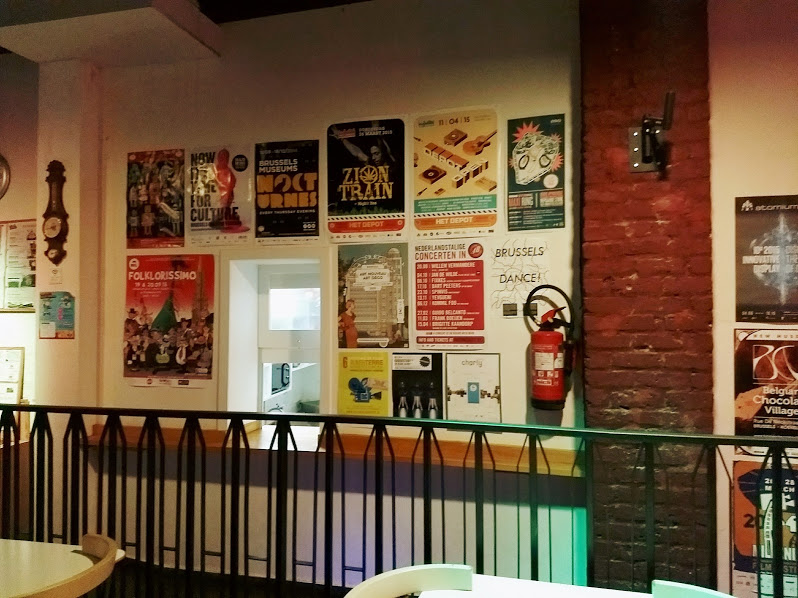 The Hello Hostel Brussels is just a minute's walk away from the Simonis/Elisabeth Metro station. You can't imagine how easy this made it for us to explore the city!
Plus, the area is a nice, quiet, residential one with lots of shops, cafes, and restaurants to choose from.
Pro tip:
There is a Godiva factory outlet close to Hello Hostel Brussels where you can buy Godiva chocolates at incredibly low prices!
Accommodation At Hello Hostel Brussels
Our room was a cute one. Pretty neat and tidy too. They gave us freshly laundered sheets and pillow covers to use.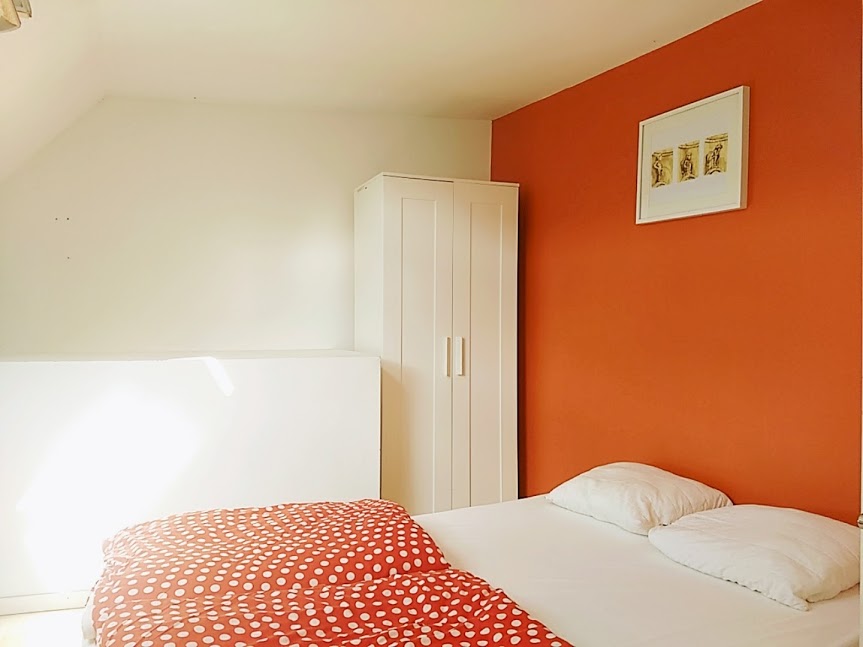 We had to make our bed using these by ourselves. But I guess that's a common thing at hostels. The day you are supposed to check out, you need to drop them off at a laundry basket.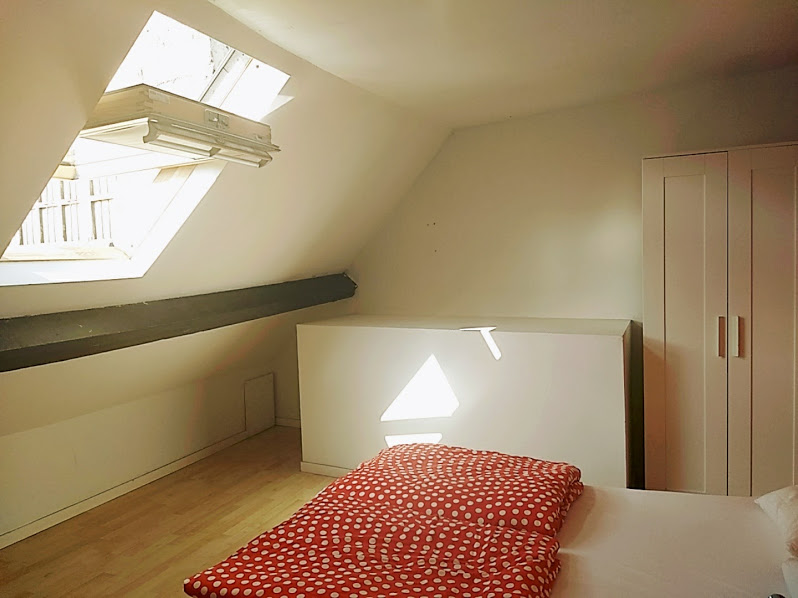 I was apprehensive about the bathrooms but they turned out to be quite clean and hygienic.
The staff at the Hello Hostel Brussels were available 24×7 and were very helpful. They helped us with tips on what to see and do in and around Brussels.
Some more cool stuff
They have a pretty terrace area where you can hang out or enjoy a drink.
A really cool bar where you can get beers and cocktails for cheap.
They also have a lounge area where you can have your breakfast or other meals and watch TV, read books or play board games.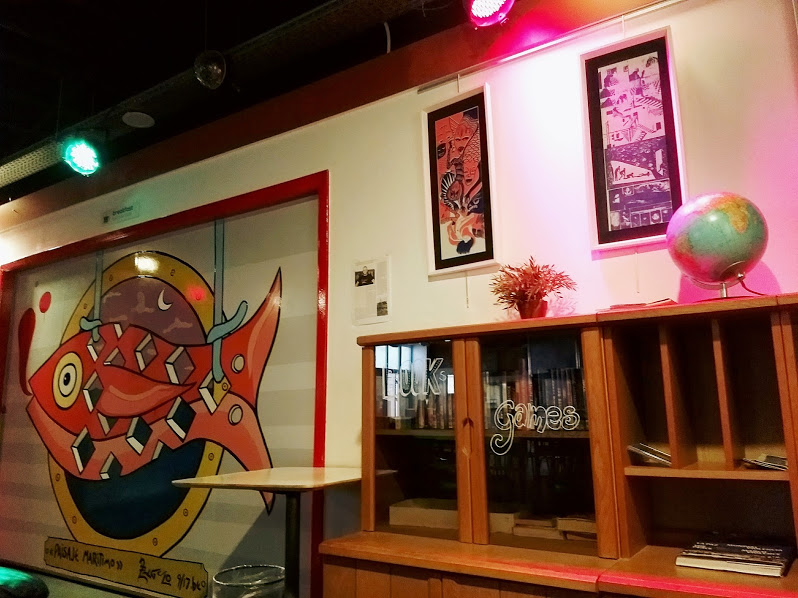 If you feel hungry in the evening but don't feel like going out, try their pizzas.
They have locker facilities that you can use free of charge.
Computers and Internet should you need one.
Storage space for your bikes.
Plenty of maps and guidebooks for some local sightseeing!
We really enjoyed our stay at the Hello Hostel Brussels and would highly recommend it to all. If you're heading to Brussels anytime soon, you know where to stay 😉 And before you go, don't forget to check out this 1 week Brussels itinerary.
If you have any questions or need additional information about this hotel, let me know in the comments below.
Like it? Pin it!