When choosing a travel destination, Latin America generally loses out in competition with the likes of Europe or Asia. Mainly because most of us know very little about this continent. And of course its distance from Asia and Europe that makes traveling pretty expensive.
However, you simply cannot undermine its natural beauty and the richness of the multiple cultures this continent is home to. Due to its vast area and numerous attractions, even a year can fall short if you want to explore it properly.
Unfortunately, unless you're a digital nomad, you might not have that kind of time on your hands. So, I thought of curating a list of the top Latin American destinations that you definitely shouldn't miss. Whenever you plan on visiting South America, that is.
Top Latin American Destinations You Shouldn't Miss
1. Machu Picchu, Peru
When we talk about top Latin American destinations, Machu Picchu is probably the first place that comes to mind. One of the new wonders of the world, it is a citadel built by the Incas in the mid-1400s. Located precariously between two mountain peaks in the Andes 1.5 miles above sea-level, it is truly a travel wonderland.  
When To Visit?
The main tourist season is from late May to early September. You can take a bus from Aguas Calientes which is a 25-minute ride.
How To Reach?
Or you can even walk up the mountain road. Bear in mind though that this walk isn't for the fainthearted. However, the views are incredible and can easily make you forget your weariness or fear of heights.
[youtube https://www.youtube.com/watch?v=7N6Wb9QatwM&w=560&h=315]
2. Iguazu Falls, Brazil
I hate to break it to you, but the Niagara Falls aren't the most amazing waterfalls in the world. That title undoubtedly belongs to the Iguazu Falls, located along the borders of Argentina and Brazil. It's a series of more than 100 cascading waterfalls that stretch on almost for 2 miles.
It's an incredible experience that is bound to make your jaw drop. Its sheer vastness and the reverberating sounds of the water flowing from the cliffs is an exhilarating experience. A true wonder of nature. And one of the top Latin American destinations.
When To Visit?
March to April and August to September are the best times to visit.
How To Reach?
Take a bus or taxi from Buenos Aires or Rio airport.
3. Easter Island, Chile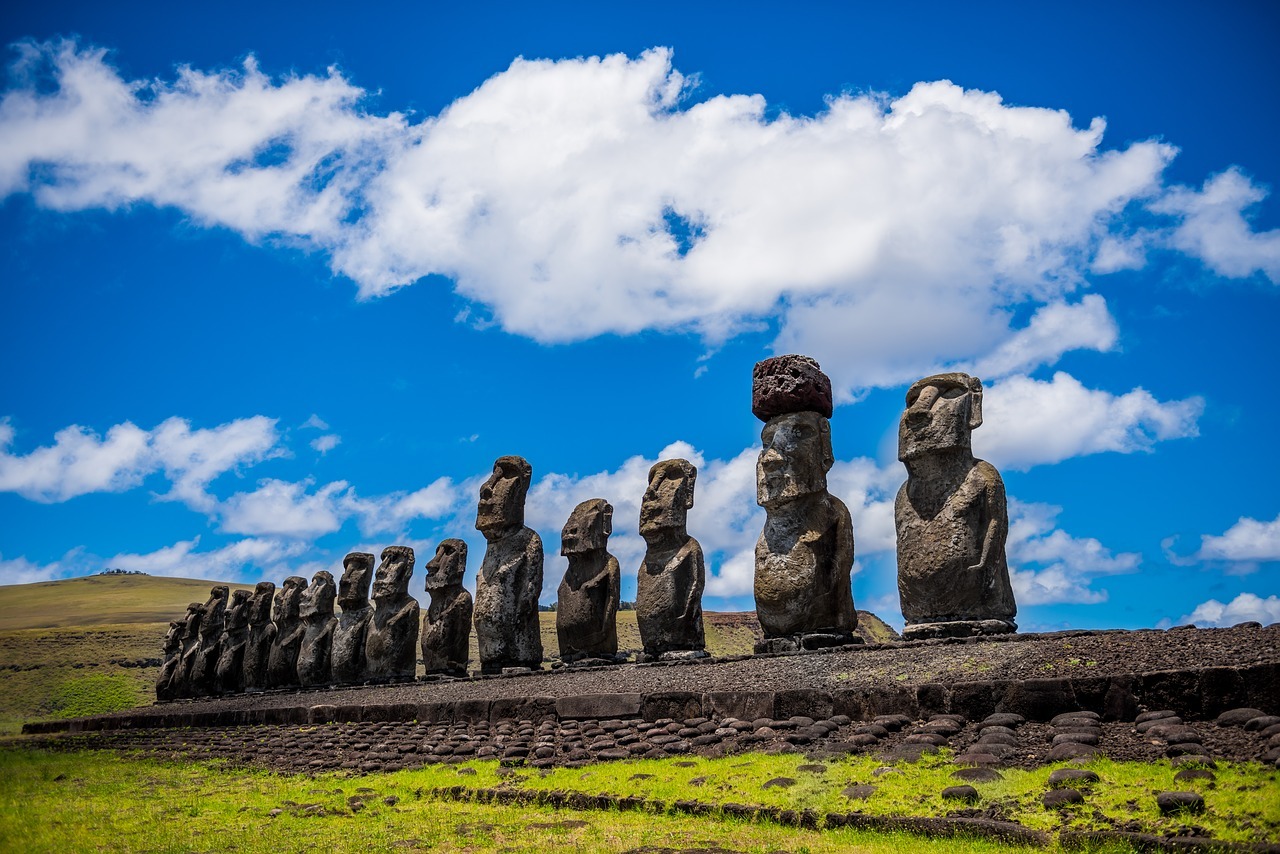 One of the most isolated destinations, Easter Island in Chile is truly a hidden gem in South America. The tiny mystical island is incredibly picturesque. There is an amazing intriguing vibe to it owing to the unusual statues it is home to.
When To Visit?
January to March is the best time to go but it's also the peak season. So hotel prices will be at their highest. However, the Tapati Rapa Nui festival is held in February. And this is a great time to visit if you want a feel of the vibrant local culture.
How To Reach?
Fly down or take a boat ride to Easter Island from Santiago.
4. Rainbow Mountain, Peru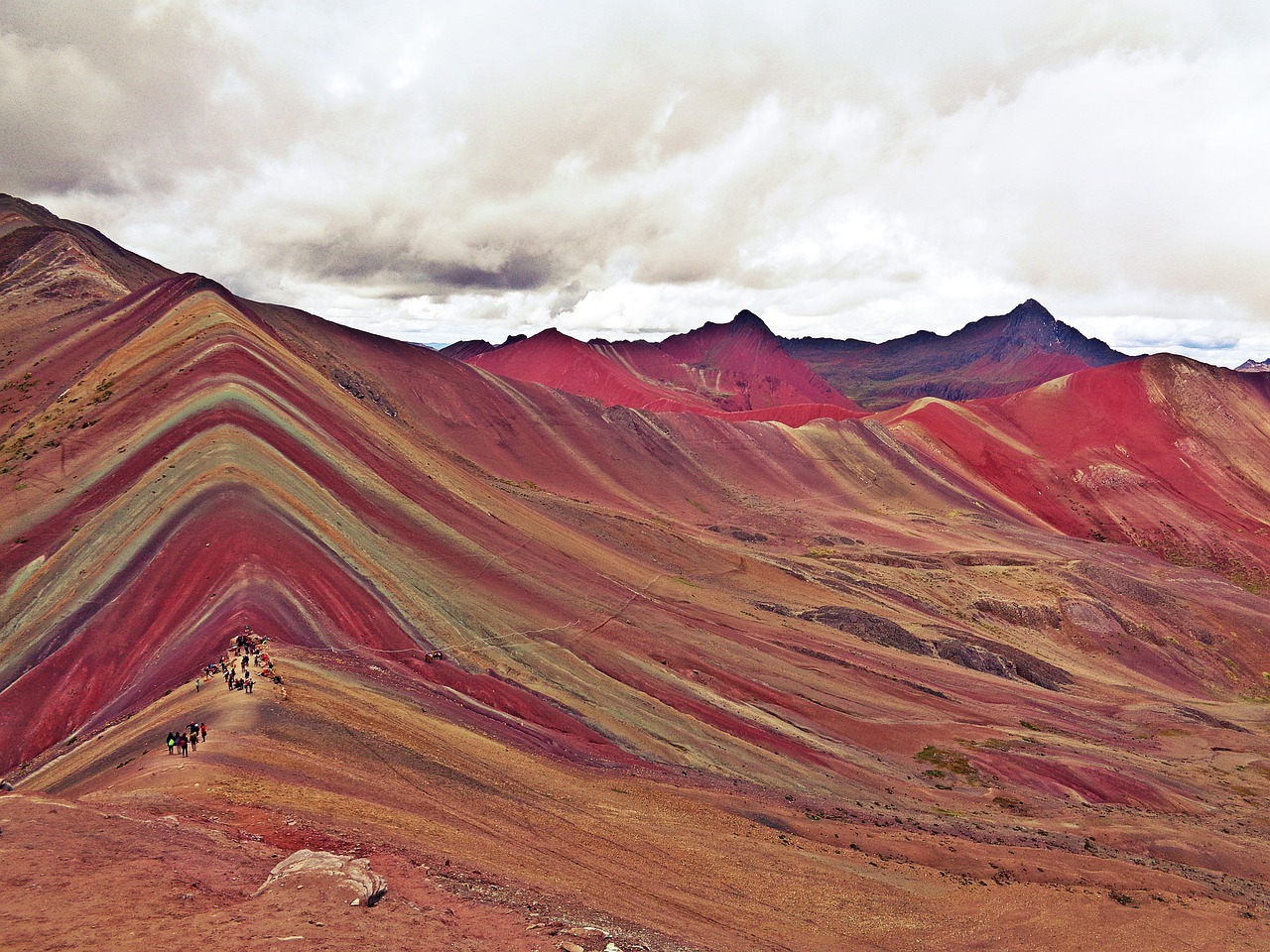 Another hidden gem in South America and I mean that literally. The Rainbow mountain or Ausangate mountain is supposed to be extremely difficult to find and reach.
It's situated deep in the Peruvian Andes, around 60 miles south-east of the city of Cusco. You need some difficult hiking to reach it. But it's undoubtedly worth the trip. The turquoise, maroon, lavender, and gold-striped mountain is one of the most magnificent in the world. And undoubtedly one of the top Latin American destinations you shouldn't miss.
When To Visit?
Do not risk visiting in the rain or snow as this trek is a dangerous and treacherous one. March to November is the dry season and is a good time to visit. However, keep in mind that it is going to be freezing up there no matter when you go.
How To Reach?
Tour Operators have started organizing hikes only recently and there are quite a few inexperienced ones at that. So choose an operator carefully after considering their reviews. From Cusco, it is a 3-hour drive to the trail. Then you have to start climbing as that's as far as vehicles go.
Have you visited any of these Latin American destinations yet? I'd love to hear from you in the

comments

below. 
Like it? Pin it!