Does the thought of traveling scare you? Is it the fear of venturing out of your comfort zone? Or the fear of getting lost in an unknown place? Perhaps, simply the thought that it will be too expensive?
I won't try to undermine your fear by saying these are irrational thoughts. However, I will definitely attempt to alleviate them by arming you with the information you need. So, here are some of the best travel advice and travel tips from 16 experienced travelers.
Some of them will help you learn how to cut costs and travel on a budget while others will simply inspire and motivate the traveler in you. But first, what's the best travel tip I have for you? Here goes.
Book your flights, way in advance – at least a good three to six months before your trip – to save on costs. Check for multiple different dates and compare at least 3 different sites to get the best deals.
Most importantly, while you're doing this, make sure you do it from a web browser in incognito mode. Doing so prevents these sites from storing cookies so the prices won't keep going up as you search.
The Best Travel Advice From 16 Experienced Travelers
My best travel advice is to ignore people who tell you to "put down your camera and savor the moment."
For some, photography is a huge part of travel. And a lot of satisfaction comes from composing beautiful shots of which you can be proud, and enjoy later.
The best travel tip we've ever gotten is to BE FLEXIBLE!
Websites like Skyscanner and Kiwi are great for finding cheap flights, but especially if you can put in a wide range of available dates.
Google Flights can help you explore the price of traveling to destinations all around the globe on your preferred travel dates.
Next Vacay constantly scours the web for the rock bottom deals out of your local airport, but you have to be willing to jump at a flight on short notice.
Flexibility can mean big savings and the experience of an unexpected destination!
My best travel advice for a female traveler is to bring extra padlocks and use your bra like a money belt.
I always use one padlock on my big backpack or suitcase and a padlock on my day bag.
I also keep an extra padlock in case I stay at a hostel that provides lockers but not padlocks. Then, I keep the keys in my bra!
My best travel tip is to TRAVEL!
Most of us have limited vacation days but don't let this stop you from traveling. Learn to make the most of your weekends. Take a day off on a Monday or Friday to allow for a long weekend trip.
You should also take advantage of holiday time to be able to maximize your vacation days. For example, Monday holidays like Memorial Day or Labor Day can allow you to take a 10-day trip – Friday night through the following Sunday night – with only taking 4 vacation days, making use of the weekends on both ends.
My best travel advice would be to question everything with "Why not?"
It will easily help you realize there's rarely anything standing in your way from accomplishing your dreams but excuses.
Just go! Book the flight. Make the plan. Realize your fears and let them go. Take that first step towards adventure today!
Did you miss the latest episode of "Traveler Stories From Around The World?" Check it out by clicking this link!
Here's the best travel tip I have for you.
When you travel as a couple, you should always travel as a team. A team whose ultimate goal is to make this trip the best trip ever.
You should consider the preferences and choices of your partner because it's their vacation too.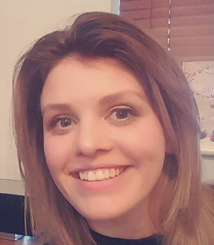 The best travel advice I've heard is from my mum. She once told me, no matter how intimidating they are, always ask guards and police officers for help if you need it.
In Naples, I bought return train tickets but was given singles. I spoke to the guard, who sorted the problem and saved me from a fine and an angry ticket inspector. My mum was right!
My best travel tip came from a doctor who has a model of the human bowel in his office. This might not seem like someone you'd take travel tips from. However, this guru of digestion studies gut bacteria and how it impacts health – including traveler's tummy.
He suggested taking a prebiotic pastille during trips. Prebiotics strengthen your good gut bugs so the less helpful ones don't take hold. The product is called Bimuno Travelaid and they shop worldwide.
It has changed my whole travel experience. I have literally eaten off the same plate as my partner and he's got sick but I haven't. I went to India for a month and didn't get ill, once. I'm still careful and follow good hygiene but it's made me braver about what I will eat when traveling. And considering how much I love experimenting with food, that's a good thing.
You're on vacation. You're sitting at the bar and just learned about an awesome activity. A catamaran excursion that you didn't budget for. What do you do? Pass up the chance or go for it?
My best travel tip would be to not let such expenses stop you from seeing the bigger picture. You're on vacation. So live it up, no regrets!
The best travel advice I ever received was from my father. Growing up, he used to tell me that "traveling teaches you many things in life that school can't ever teach you." Travel is one of the best forms of education.
The best travel tip I've heard – Watch out for the pickpockets in London. Don't keep anything valuable in your pockets. In fact, I had an iPod stolen from my jacket pocket my second day in London. I should have listened.
The best travel advice I have gathered over 4 years of traveling is to slow down. Enjoy one place at ease, like you are sipping a rose wine.
The holidaymakers will rush, take a new route every day to "tick-off" a destination. It's nothing less than an insult to the place.
It takes years to know a city, a region, its people, and culture. Invest at least a few days to get to know a place. Research before you go. Read a book or two. Watch a movie. The trip you take after all these efforts will be unlike any other you have taken till date. It will be a learning experience.
Slow Down. Travel is a luxury we cannot afford to waste.
Travel of any kind, solo, family or full-time world exploration, is about nourishing your wandering soul. It's about learning how we all live differently through nature, culinary delights, and our historical past.
So, stop wasting time on taking that perfect selfie. Or spending endless hours on social media showing off your travels. Or hopping from one iconic place to another in a short period of time just so you can tick it off your bucket list.
Savour every second, cherish every moment. Travel only for yourself, not so you can impress others. The world is vast. Slow down and take your time. That's my best travel tip.
My best travel tip – If you're exploring and need a clean bathroom, check out a hotel lobby (usually a chain hotel or a nicer hotel). They almost always have easily accessible public restrooms that are available to the public. This is key in touristy areas where bathrooms may cost to use or may be unclean.
This is specific to solo female travel. The best travel tip I was given was to never post real-time images or stories to the public.
When you are traveling alone, you should always wait to post your images and stories until you've moved to a different location. Or until you are in for the day.  
Unfortunately, not everyone has the best intentions and you do not want the wrong person to know exactly where you are. It is best to travel smart and enjoy your wanderings.
Pro Tip:

Planning your first solo trip? Here's everything you need to know for your first solo adventure.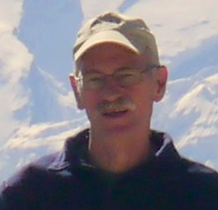 Here's some of my best travel tips.
Use a prepaid currency card for withdrawing cash as banks and credit card companies are always canceling their cards, even if advised in advance.
Always withdraw money from ATMs first thing in the morning, when thieves are still in bed!
Don't appear obviously lost and try to avoid city centers late at night.
Treat tap water with iodine to kill germs. This is better for the environment than throwing away plastic bottles.
Always leave excess gear in storage at hotels pending your return. A hotel at an airport that you fly into and out of, is ideal.
Respect local customs, blend in as much as you can, smile a lot, and have fun!
Tip:

Before you go, don't forget to check out these

10 cool travel hacks

.

What's the best travel advice you've heard? I'd love to hear them so let me know in the "Comments" below.

And if you've enjoyed reading this, please show some love by clicking the "Like" button below 🙂
Like it? Pin It!